"…I have come that they may have life, and have it more abundantly…"
Jesus
Why might a person think about therapy or counseling? What's the point? Wanting a better quality of life could be it. Personal growth is another possibility. Yet most people are motivated to ask for help only when the pain in their life monopolizes and overwhelms their attention. Some may enter therapy to address the pain of divorce, the pain of losing a loved one or the pain of feeling depressed, anxious or feeling trapped by addiction.
Most therapy clients are ordinary people struggling with common, everyday issues.
Many enter therapy with only a vague sense that they don't know why they feel bad, why they do what they do or what to do about it.
These are important questions, and our purpose is to align ourselves with your highest and best purpose in life. Person-centered counseling means helping you discover your own purpose and meaning, peace and harmony. As a therapist, I value these things. Maybe you want help with only one of them, maybe you don't know what matters most to you, nor which questions to ask. My purpose is to help you sort out your own answers to your questions, to find your own solutions to the problems in life, and to help you discover more abundance in life.
Specialty Areas
Eye Movement Desensitization Reprocessing (EMDR); trauma recovery (including PTSD); men's issues; heart prayer; spiritual warfare; marriage & relationship stress; addictive & compulsive behaviors; anxiety, depression and anger management; spirituality, identity and self-esteem; grief & loss; occupational stress. 
Populations Served
Adults, Couples, Individuals in Recovery, Men, Military, Veterans, Adolescents (13-17)
Serving clients in Colorado & Wyoming around the following communities:
Cheyenne | Laramie | Loveland | Ft. Collins | Greeley | Windsor | Berthoud | Johnstown | Estes Park
Chris Teipel, Licensed Professional Counselor and Licensed Addictions Therapist
Chris is licensed in Colorado and Wyoming as a Professional Counselor (LPC) and Addictions Therapist (LAT). He received his BA in Psychology from Williams College and his MA in Clinical Mental Health Counseling from Adams State University. As a person-centered therapist, he combines evidence-based practice with unconditional positive regard into counseling his clients.
"I find meaning and purpose in relationships… 
"…not only with God through his son Jesus Christ, but also with family and friends as well as the people with whom I walk in therapy and in ministry. While I believe that personal change, growth, love and healing happen only with inner transformation, none of these are possible…"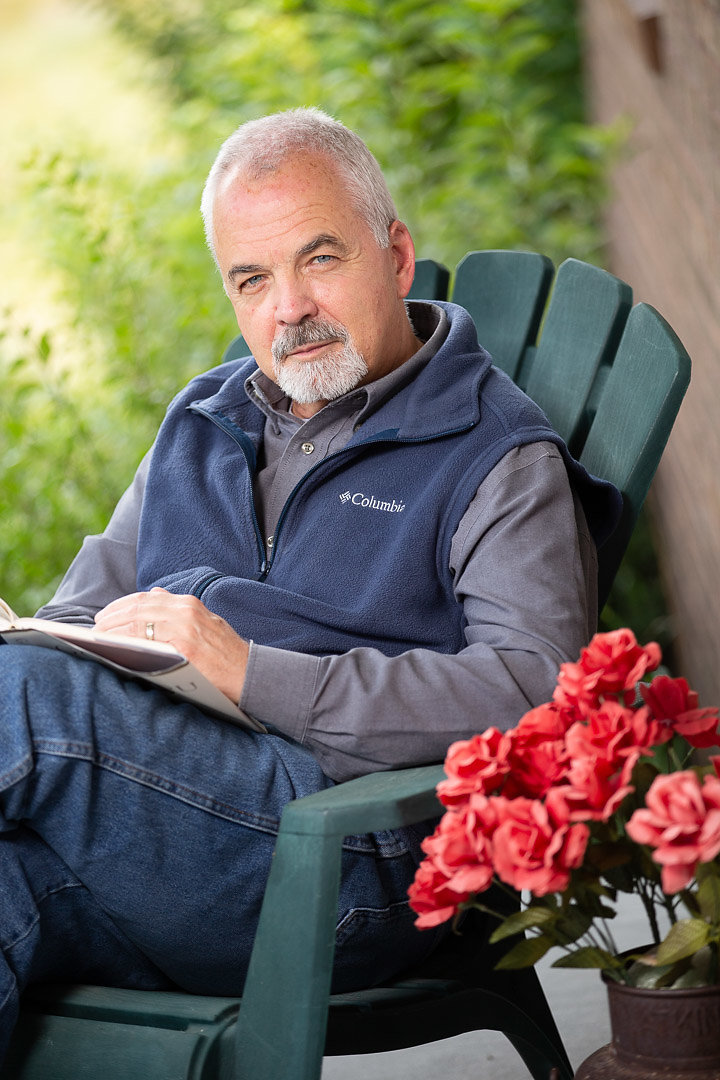 "Chris has helped our 13-year-old grow out of self-harming, cutting and isolating and into processing his adolescence in healthy and social ways"
"In order to get the best possible care to help me deal with great emotional pain, ongoing stress and contemplating suicide, I needed someone who actually understood addiction and never judged me as I was also a recovering addict. We can always find humor in the midst of him helping me struggle with enabling my sons and battling such a dark depression."
Contact Abundant Life Therapy
Wyoming
520 E 18th Street, Cheyenne WY 82001
Wednesdays 9am-7pm and Thursdays 9am-6pm
Colorado
1401 S. Taft Avenue, Suite 206, Loveland, CO 80537
Mondays 10am-8pm and Tuesdays 10am-7pm